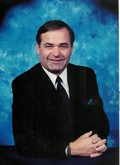 Antonio M. Avelar
Top Agent
Residential/Commercial Properties Specialist
Direct: 408-315-4778
Office: 408-241-2520
Fax: 408-249-3121
Email: tavelar@santaclararealty.com
Website: www.santaclararealty.com

Since 1972, I've specialized in representing my clients in the purchases and sales of single-family residences and income property within the cities of the Silicon Valley. Over the years I have developed strong, long-term relationships with many people in the industry who help me give my clients the thorough service they deserve. I use high ethical standards and my leadership role at Santa Clara Realty to make the real estate industry a better place.
If you need assistance with any real estate problem-whether it be listing your home or an answer to any question - contact me and I will be happy to give you my time and knowledge!