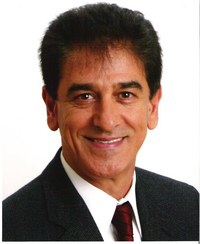 Atta Nikkhah
Direct: 408-499-9622
Office: 408-241-2520
Fax: 408-249-3121
Email: attanikkhah@yahoo.com
Website: www.santaclararealty.com



Whether you are looking to buy or sell your home, which is one of the most important transactions in your life, you need to work with someone who you can trust and feel comfortable with. As a dedicated real estate agent I have the ability to help benefit both the buyer and seller. I use my knowledge of the market to help sell your property at the highest possible price and for buyers I help negotiate for the best possible deal.

The satisfaction of my clients is very important. I take my responsibility very seriously and look at your success as my success. I always put my clients before myself, making sure that they are thoroughly satisfied with the service they are receiving. I also enjoy what I do. It is a pleasure finding the perfect home for my clients with the attitudes of "whatever-it-takes to get the job done" leads to "makes-things-happen".

As you know technology is a vital part of the world today. With online networking and comprehensive advertising and marketing allow me to promote the listings, and generate as many buyers as possible in any given market.

It will be your best advantage if you let me guide you through the complexities of buying or selling your home, eliminating hassles and stress. I look forward to working with you whether you are a first time buyer, investor, ready for move up home or need to relocate.

In addition to English, Atta is fluent in Farsi. I would like to be your only real estate source to find your dream home. Please call me today at 408-499-9622.