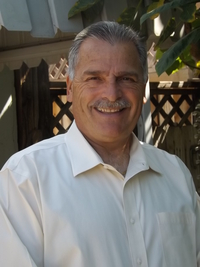 Daniel Palazzo
Direct: 408-691-6871
Office: 408-241-2520
Fax: 249-3121
Email: danpalazzo1@yahoo.com
Website: www.palazzodreamhomes.com




Daniel Palazzo will make your real estate transaction a smooth and enjoyable experience. With everyone and their grandmother selling real estate, he believes the three most important qualities of a realtor are: customer service, customer service and customer service! Will he...

... really try to understand your personal needs? absolutely!
... walk you through each step of the transaction? you bet!
... explain real estate processes and procedures? always!
... give you weekly progress reports? to the point of over-communication!

On a personal note, Daniel is an upbeat, down-to-earth Argentine-American who speaks Spanish, loves classic cars, foreign travel and Dalmatians. In his pre-realtor life he was a social worker and retail sales professional. Forever a "people-person", Daniel has a B.A. in Psychology from UCLA and a M.A. in Social Work from San Jose State University.