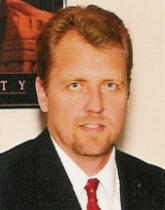 Scott Grasmoen
Direct: 408-315-2009
Office: 408-241-2520
Fax: 249-3121
Email: sgrasmoen@santaclararealty.com
Website: www.santaclararealty.com




Scott brings a wealth of knowledge to Santa Clara Realty. His experience as a licensed contractor, a Pepperdine University B.A. in Economics, and 10+ years of experience in the real estate industry allow him to offer a competitive advantage to his clients.


In particular, Scott specializes in fixer-uppers and first time buyers. On his free time Scott enjoys golf, scuba diving, and other outdoor activities.